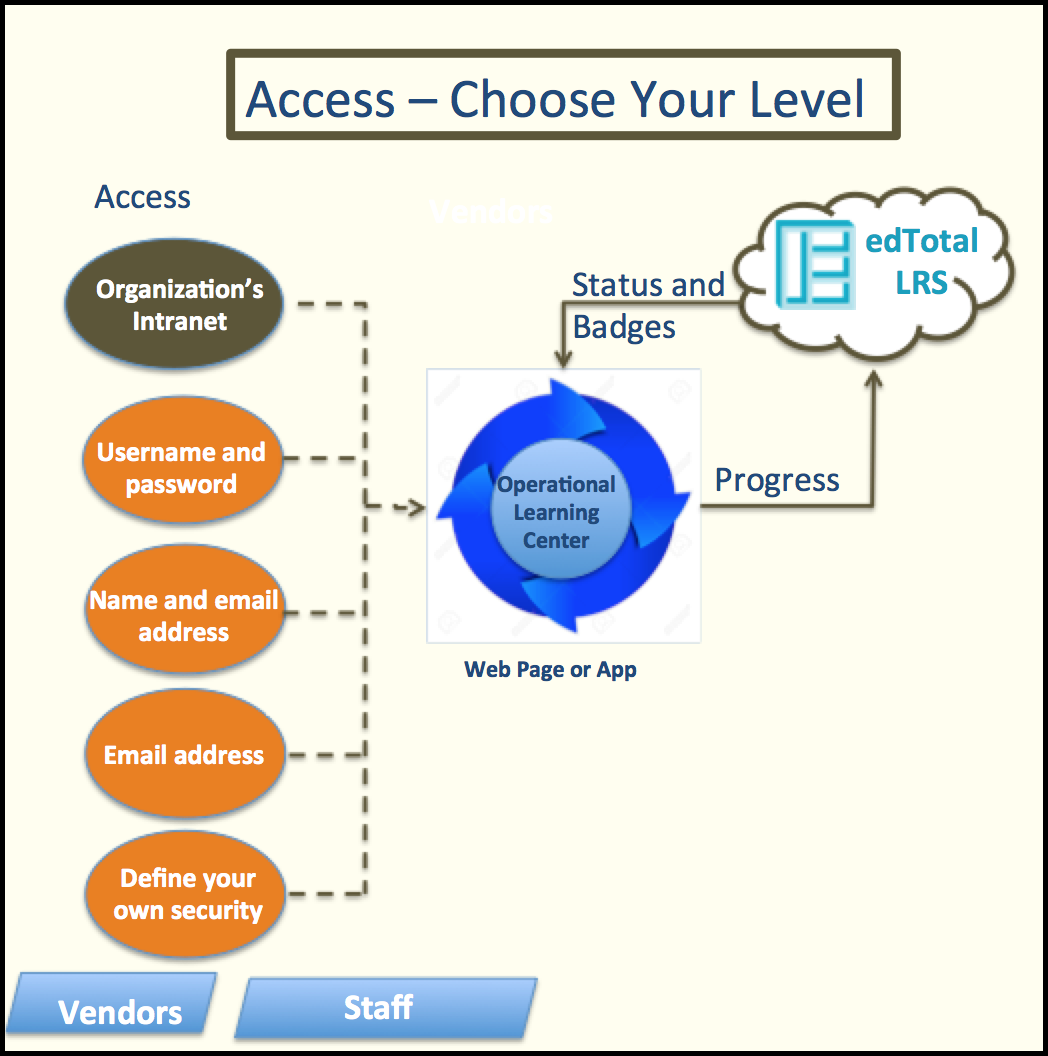 Contact Us
You can use the form below or simply contact Adam Spindell, edTotal's President directly by calling/texting him at 651 238 8395 or emailing him at adam@edchunk.com.
About Us
Its not what our edTotal Learning Record Store (LRS) can do, it's what you can do with our edTotal LRS and X-API.
We started the edTotal LRS as a means to build learner centric modern, flexible, reliable and mobile operational learning centers and REAL certification programs.
White Papers and Links
May 8, 2017
---
June 23, 2017
---
September 15, 2017
Our Contacts
275 4th St E,
St Paul, MN 55101